We have had some awesome parties for our youngest. Here are just some of her themes & cakes so far:
The Princess Castle – everything glittery and pink, of course!
The Dinosaur Birthday Cake and party – This year, our little girl wanted everything dinosaur! Her brother built her a "dig" site where the kids went searching for dinosaur bones!
The Horse Birthday – Can you tell what she was into this year?
The Tangled Rapunzel Birthday and how to make the Tangled cake – One of my favorites.
Having so many brothers and a sister to help makes for super fun times! For most of the past years, her eldest brother would create the cake, with younger brother cooking it another brother and sister decorating for the celebration. Yes, I did some too, but I have to give credit where it is due!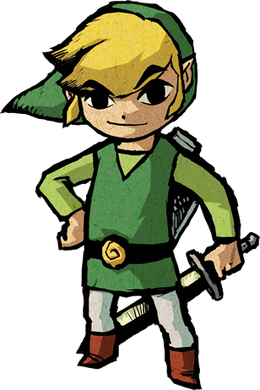 This year I was worried about what my daughter wanted. She wanted a Legend of Zelda themed party. Now, we have a bunch of gamers around here, but Mom isn't one!
Still, I really like Link and Zelda and the beautiful music and great artwork of Zelda. So, I was on my own quest, to make a Zelda party that didn't stink.
First off, I looked for something a little special for the birthday girl. I decided on a Zelda t-shirt for the big day. I could find very few for kids, much less a girls shirt. I love the one we got and it is even organic. Thanks cafepress.com!
The Cake
My son, Nick, is our resident chef. He was really excited to make a great Zelda cake. He immediately knew he wanted to make a Hyrulian Shield Cake. He went ahead and drew and cut out his own patterns
for the shield design, which he recreated with thin layers of colored fondant over a lemon cake (Emma's choice). The cake turned out to be simple, using a large rectangle shape and the shield design on top. A bit of silver fondant paint added the final touch. The cake actually looked AND tasted great!
We also found some great games and party treat ideas on this site, The Zelda Party Channel.
We tried out the Red Potion Punch, Triforce Cookies, and Pieces of Heart Rice Krispy Treats! Sometimes giving these things Zelda names just helps so much.
Paper Party Supplies
I did look around locally for some Zelda themed party supplies. But, they did not appear exist in VA. So, I went online. Ebay had some things, but I found a good deal through Birthday Express, getting one big pack of Zelda theme party supplies. I was too late to wait for cheap shipping. I emailed the company to try to get a deal, but that was a no go. Anyway, I was able to find a promo code online, which cut the cost down.
The Party Favors
I found some cheap treasure chests for the party favors boxes. I bought a bunch of chocolate coins to put in. Ha! Of course, I should have gotten rupees somehow! I did find this craft for papercraft rupees, but, my acetate paper did not get here in time. Next time!
Anyway, so we had treasure boxes with assorted candy for the kids. IF I had started earlier, I would have included some homemade Zelda stickers and tattoos. I found out I can buy tattoo and/or sticker paper and just make my own!
The Main Activity
My daughter just discovered Roller Skating at the local roller rink. Now, that's an easy way to keep kids busy! Apparently, between Zelda theme and roller blading the 90's are back!
I can't wait to see what party theme this kid comes up with next. I am having so much fun!
What was the hardest to set up and/or the best party theme you ever created for your child?